Who I Am
We all are lovers of the good food , coming , from different experiences,
to a fusion of new ideas
Are you ready to follow us ?
Laura, after years of different and personal experiences, decided to share her passion with anyone who want to be transported in the wonderful word of tuscan tradition of good fodd and wine.
Are you ready to follow us on this fantasti journey?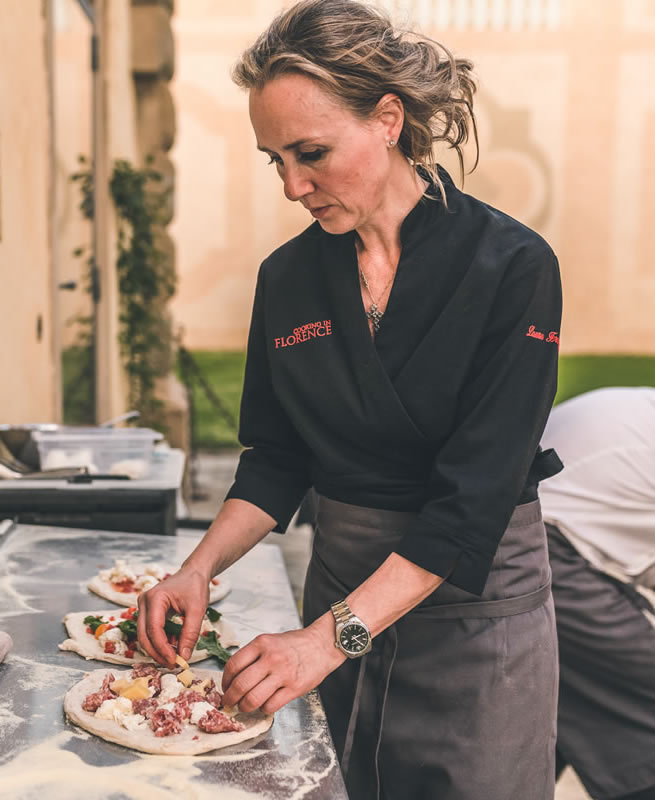 We all are lovers of the good food , coming , from different experiences , to a fusion of new ideas and projects for the reaching of the same aim : convey our enthusasms about cooking and respect of ingredients , cuddle your palate
Hand down the traditions of our typical food coming from our grandparents .
Laura is born in Florence, where she is currently living.
Her warm house is always open and ready to host parties, dinners and events, because as she believes, there's always a reason to open a good bottle of wine and taste it with good food, especially if in good company!
Laura's cuisine passion borns into her grandmothers' kitchens, from which she takes the most inspirations. Laura is always careful on choosing seasonal products for her recipes: from the vegetables to the meats, almost all the grocery list will come from the farmer!
Traditional, family recipes are cleverly combined with fantasy, keeping an eye on the mediterranean diet.
Her passion for good wine and good food, has offered Laura many restaurants open doors, until she has founded and created her own company: "Cooking in Florence", which now embraces a brand new passionate partner.
.